decisions | support | solutions | planning | progress | insights | action
Targeted sessions, partnership programs, retainers and immersion experiences all designed to leverage potential, deliver unique and empowering solutions and bring about impact, action and progress. Accelerating, validating and improving.
The world is experiencing constant change, bringing both new opportunities and challenges
Aligning passions, talents, responsibilities and aspirations with the strategies and techniques to seize opportunities, bring about powerful change when needed and confidently move forward, clear about what you stand for, what you're here for. Bringing growth, mastery, independence and empowerment.
Influencers, creators, leaders and decision makers are situationally unique
Roles of responsibility, visibility and influence require more transparency, consistency and clarity. As the world demands to know who you are, what you stand for and your true intentions - knowing this with confidence brings greater capacity to manage competing stakeholder interests, personal needs and a public appetite for social, commercial and entertainment value.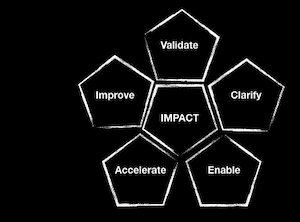 The scientific techniques, methods and strategies needed to perform and achieve great results on both a personal and business level can clarify and accelerate outcomes. The art of intuition, instinct and innovation that comes from natural strengths, experience and expertise in business, psychology, coaching and strategy improves and empowers.
UNIQUE SITUATIONS, UNIQUE INDIVIDUALS, UNIQUE OPPORTUNITIES
We work with complexity to bring clarity.
We turn complex situations with competing needs and resources into streamlined and clear pathways that
Our unique co-created partnerships unlock the potential of everyone involved, aligning intentions, thinking, behaviour and even spiritual, emotional and financial intelligence to break-through, transform or next level. to Our partners benefit from strategic, innovative and unique approaches. We are intensely serious about your needs and wants and commit to ensuring these are met in new, progressive and flexible ways. We believe in you, your brand and business.


JOIN US FOR IMPACT
Invest in a strategy session to break-through, plan a turn-around or seize an opportunity
PARTNER WITH US
Reach out and partner with us on a program or retainer basis.